Your Health & Wellness is BIG Business
An Experience of Movement and Mindfulness in the Workplace
My intention is to bring health, balance, and harmony to the workplace.
I custom design wellness programs for companies, organizations, and schools. Wellness programs include, but are not limited to:
Onsite movement, yoga, and meditation classes

Wellness seminars

Outdoor excursions and team building events

Online challenges and educational material

Partnering with other companies to provide services and demos
Experiential Wellness & Mindfulness Seminar Series
Topics include, but are not limited to:
Vitality: Healthy habits and practices for longevity, productivity, and life balance.
What are the signs and symptoms of burnout?

How do we stay in balance?

The power of rituals

Morning routine for a great day

The science of sleep and evening routines for your best night sleep ever.

How to rewire your breath for more energy and a calm and alert mind.
Forming New Trails: The Science of habit change and personal transformation
The science of change

Overcoming limited beliefs and road blocks

Daily practice and support
Roots & Alignment: Release tension, improve posture, and exercises for longevity
Why is posture so important?

The long-term effects of poor posture

How to assess and come back into alignment

Joint health and mobility
Mobility & The Art of Flow: Restore range of motion and find more flow in life.
How does movement affect the brain and enhance learning abilities, focus, and communication?

What is mobility training?

Why is mobility the foundation for all other forms of exercise and movement?

How to move and feel in the flow of life
Sustenance & Sustainability:
Real food- why it's harder to come by than ever before

What is sustainability?

Climate change and how one's diet impacts the planet

Mindful eating and how to adjust nutritional habits to promote health, longevity, and help the environment
The Ocean of Consciousness: Dive to the depths to rewire your subconscious mind. Learn and practice meditation and mindfulness techniques for self-mastery
What is the aim of meditation?

Health benefits of meditation and how meditation changes your brain and your life.

Responding versus reacting

How to get started with a personal practice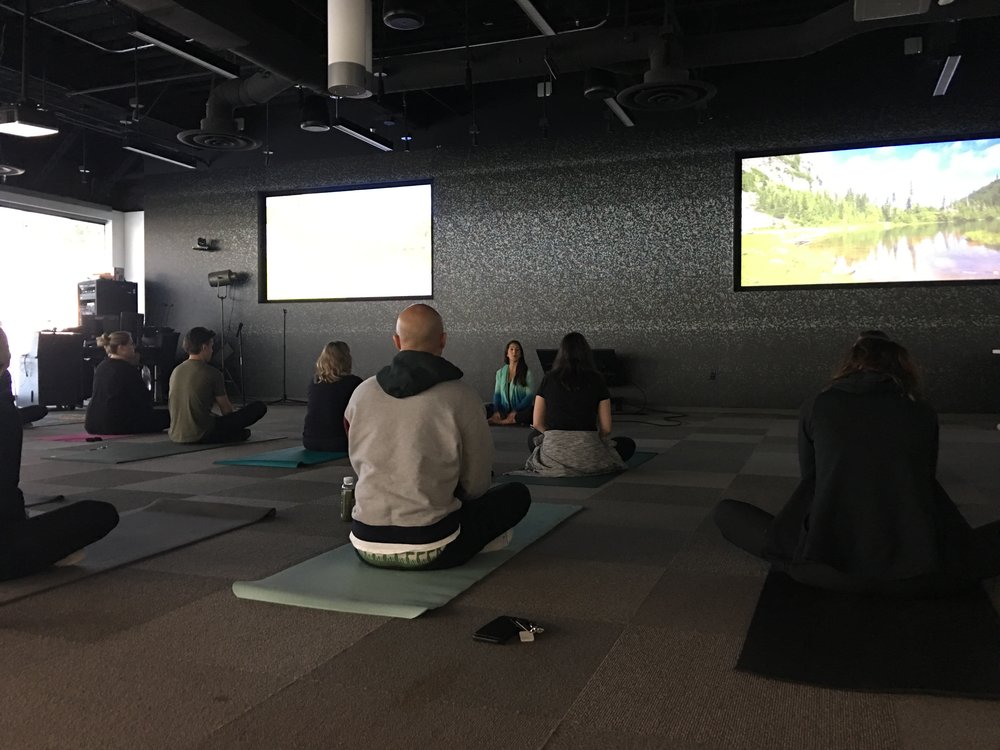 Movement & Meditation in the Workplace
Onsite classes available for your business